Careers
Business

Development

Manager

Asia
Job description
Reporting to the President, the Business Developer / Salesperson is responsible for selling all of our products and services by meeting and exceeding identified sales targets. The representative will achieve their business targets by demonstrating excellent sales and communication skills. He will also be responsible for the good business relationship with the major accounts. We are looking for a strategic professional with ability to communicate value.
Responsabilities
Prospect new customers by callling, contacting through email and Linkedin
Work with Marketing specialist to design outreach strategies
Develop new clienteles in order to ensure sales growth.
Actively input calls, visit notes and opportunities in the company CRM
Understand customer needs in order to promote and encourage continued adoption of products.
Management of customer accounts and partnership agreements
Visit current customers (25-50% of time on the road) and maintain good business relationships with them.
Establish a relationship of trust with each partner in order to facilitate collaboration and enhance our products and services.
Collarborate and support Customer service team in order to maximize team efficiency
Help resolve issues in credit and payment process as required
Propose new services and product lines to increase support to customers
Share best practices with sales colleagues
Qualifications
Holds a university degree in administration or any other relevant combination.
Have a minimum of five (5) years of relevant experience particularly in a similar position.
Having experience in the field of aeronautics, an important asset.
Master the Microsoft Office suite.
Have excellent oral and written communication skills in French and English.
Interest in a role focused on process optimization and development of operational tools.
Possess a valid driver's license and a vehicle.
Be available to travel at different times of the year.
Competencies
Ability to work in a fast-paced environment.
Ability to make decisions, solve problems and set priorities.
Versatile, open, resourceful and autonomous person who enjoys working in a team.
Orientation towards excellence in customer service.
Skilled communicator and active listening skills.
Skilled negotiator, focused on problem solving.
Creative and innovative.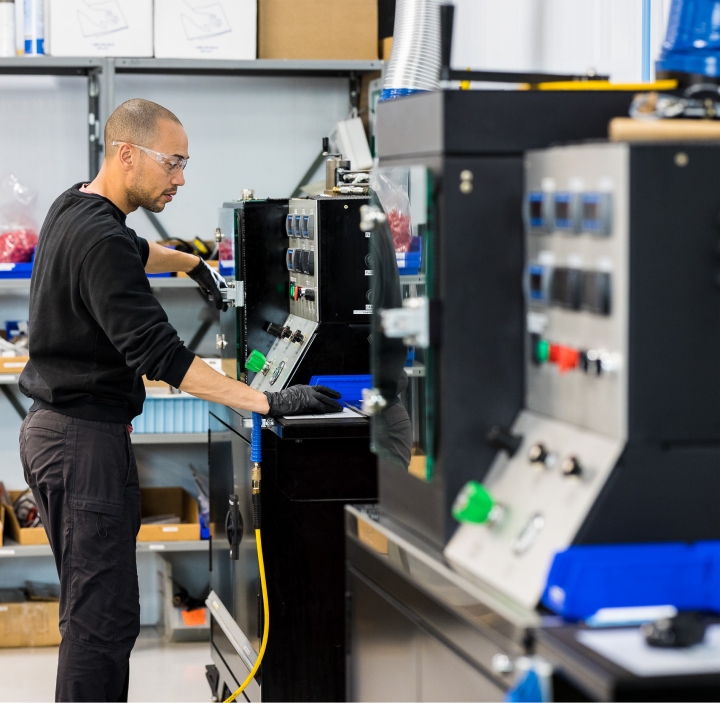 Ready

to

work

with

us?